You would "think" if you were rear-ended and the "At Fault" party admitted so, that you would not be spending monies from your own pocket. Not quite! I just had the pleasure of being the brunt of such a situation. All went well until my #insurance #broker told me that I will be paying all the GST on the 7K repairs plus the GST on the supplied rental. Why?.....we ask.
Simply because I have a GST account and insurance companies do not. Therefore, even though they are, and have accepted 100% at fault, I am forced by CRA legislation, https://www.canada.ca/en/revenue-agency/services/forms-publications/publications/17-16/gst-hst-treatment-insurance-claims.html (Clause 17),
to pay their taxes, ..........again, simply because I can file a claim for reimbursement, and they can't. I actually presented the question of "#Fraud" to them when I was told of this. It's my understanding, Canadians pay #GST when they actually incur out of pocket expenses, NOT when an unrelated third party spends monies, and you state it was your expense.
This is MY problem, why?? And I'm not sure what CRA's logic would be, in making sure they reimburse as much GST as possible, rather than retaining remittances from multi-million industries such as the insurance industry, because they opt to operate under different GST rules than all other Canadians are forced to abide by. This, however, isn't the most ludicrous part of our ingenious CRA regulations. I had a very in-depth conversation on this matter with my broker/owner, and he advised me of the following.
IF.........you have a total loss of your home due to #fire, YOU will be paying ALL the GST (And if applicable, HST), upfront, not the insurer, or contractor, regardless if you have a GST # or not. You then will have to apply to CRA to get reimbursed. So, if replacement cost is 500K, be prepared to come up with 25K just for the 5% GST. I'm sure all of this was totally disclosed to you in your policy prior to accepting the terms, as was to myself. :) LOL!!
Definitely looking forward to input on this one!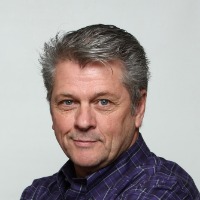 Very pleased to say, I have been assisting my fellow Calgarians since 1987 with all their real estate needs. My extensive contracting and finance background has many times, proved to be an invaluable ....