New year kicks off with slow sales

---
New year kicks off with slow sales
City of Calgary, February 1, 2019 – As economic challenges linger into 2019, housing markets remain on a sluggish pace.
January sales totalled 804 units, 16 percent below last year and 21 percent below long-term averages for the month.
"The slow start to the year does not come as a surprise, as concerns about job losses and the state of the energy sector weigh on consumers. We anticipate that the slow market conditions will persist throughout much of the first quarter," said CREB® chief economist Ann-Marie Lurie.
The number of new listings entering the market remained comparable to last year, but those levels far surpassed sales activity. This has resulted in further gains in inventory levels. Elevated inventories relative to sales caused months of supply to rise to nearly seven months.
Persistent buyers' market conditions have continued to impact prices. Citywide residential benchmark prices eased to $414,800 in January. This is nearly one percent lower than December figures and four percent below January 2018 levels.
HOUSING MARKET FACTS
Detached
Detached sales eased by 17 percent compared to last year. However, declines did not occur across all districts, as sales activity improved in both the North West and North East districts. The most significant sales declines occurred in the North and West districts of the city.

New listing rose across all districts except the North East, North and South East districts. Only the North East district recorded easing months of supply compared to last year.

Detached benchmark prices totalled $476,500, a one percent decline compared to December and over four percent lower than last January.

Prices eased across all districts. The largest year-over-year declines occurred in the South, North West and City Centre districts.
Apartment
Apartment sales totalled 126 units in January. This is 13 percent below last year and over 20 percent below long-term averages for the month.

Slower sales and lower new listings helped inventory levels ease. Currently, there are 1,173 units in inventory, which is nine percent lower than January 2018 levels.

Despite some adjustments in inventory, months of supply remained elevated at nine months, impacting prices. While prices remained relatively flat compared to last month, they declined by two percent compared to levels from last January.

Prices remain well below previous highs, but there were some price improvements compared to last year in both the North East and South East districts.
Attached
Sales declined for both row and semi-detached product types. New listings rose, causing inventories to rise for both product types.

With the attached sector firmly reflecting buyers' market conditions, prices eased by over four percent for a January benchmark price of $313,700.

Semi-detached prices eased by nearly five percent compared to last year for a total of $393,100. The steepest declines occurred in the City Centre and South districts, with adjustments of over six percent.

Row prices declined by four percent compared to last year for a total of $284,300. All districts recorded price declines, but the most notable decline occurred in the City Centre, where prices were nearly eight percent lower than last year.
REGIONAL MARKET FACTS
Airdrie
January 2019 sales in Airdrie totalled 65 units. This is just below levels recorded last year, but comparable to the average activity occurring over the past ten years.

Despite easing new listings compared to last January, inventory levels increased to 422 units. Higher inventories given the sales activity caused months of supply to remain elevated at 6.5 months. Persistently high levels of supply relative to demand continue to weigh on prices.

Detached prices totalled $354,300 in January – 0.5 percent below last month's price and nearly five percent lower than January 2018.
Cochrane
Due to a pullback in Row sales, January sales activity slowed compared to last year and longer-term trends. At the same time, new listings eased causing inventory gains and the months of supply to rise to nearly 14 months.

The oversupply in the market has caused prices to trend down compared to the previous month. However, on a year-over-year basis, the detached benchmark price of $408,600 was relatively stable compared to January 2018 price levels.
Okotoks
Sales activity in January declined over last year. While the new listings in the market also declined compared to last year, there were still far more new listings than sales activity causing inventories to rise and months of supply to remain above 10 months.

Persistent oversupply has continued to weigh on benchmark prices with the third consecutive month-over-month decline. Detached home prices totalled $416,900 in January. This is one percent lower than last month and three percent lower than the same time last year.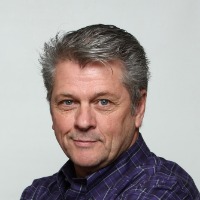 Very pleased to say, I have been assisting my fellow Calgarians since 1987 with all their real estate needs. My extensive contracting and finance background has many times, proved to be an invaluable ....